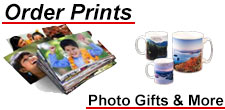 Popular Categories
Shopping Categories!
Facebook

View Our eBay Auctions

Trade Up or Trade-In

Quick Links
Retail Locations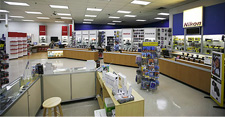 Ink Cartridges

Find ink for your printer using our Find it Fast ink finder.
Canon | Epson

Photo Media

Find photo paper using our
Find it Fastmedia finder.
Canon | Epson
Nikon AF-S NIKKOR 24mm f/1.8G ED Lens

With a fast wide-angle lens like the AF-S NIKKOR 24mm f/1.8G ED, you can create and capture exciting new types of photos and videos. Viewers are drawn into the dramatic wide perspective of landscapes, skyscrapers and interiors. Food, flowers, vehicles, jewelry, instruments and more jump off the frame against softly blurred backgrounds or foregrounds. Environmental portraits take on a dramatic new feeling with exaggerated depth of field. Whether you're shooting a DX or FX format DSLR, for the artistry or to capture your passion, in daylight or at dusk, the AF-S NIKKOR 24mm f/1.8G ED will widen your creative capabilities.




Price $749.95



Panasonic Leica DG Summilux 12mm f/1.4 ASPH. Lens

LUMIX Mirrorless Micro Four Thirds lenses deliver a reliable, no-compromise approach to optical performance for interchangeable camera enthusiasts and professionals. As an optical partner of legendary LEICA DG Lenses, our Panasonic LUMIX *12mm (24mm equivalent) F1.4 lens features the highest standards of clarity and detail. Designed for capturing wide scenes in dynamic detail, this tough, durable lens is splash and dustproof when mounted on a compatible LUMIX G Mirrorless camera. Make the switch from bulky DSLRs. And see the difference smaller, lighter, more compact Panasonic LUMIX Mirrorless Micro Four Thirds system cameras and lenses can make for you.




Price $1299.99



MeFoto GlobeTrotter Carbon Fiber Travel Tripod Kit (Titanium)

The MeFOTO GlobeTrotter Tripod Kits provide an exceptional combination of materials, construction and features. Great for both compact and full frame cameras with larger lenses, plus converts to a monopod in seconds. Only 16.1" when folded yet 64.2" extended and can support 26.4 lbs. Available in both aluminum and carbon fiber.




Price $349.00



Nikon AF-S NIKKOR 24-70mm f/2.8E ED VR Lens (F-Mount)

The AF-S NIKKOR 24-70mm f/2.8E ED VR improves upon nearly every aspect of its acclaimed predecessor-sharpness, speed, consistency, control and durability plus Vibration Reduction image stabilization technology-and the results are stunning. Pair it with a Nikon full-frame high-resolution DSLR, and achieve new levels of sharpness and clarity. From studio work to field assignments, environmental to events, stills to HD video, when chasing the decisive moment, you'll always know which lens to grab.




Price $2399.95



Sony VG-C3EM Vertical Grip

The Sony VG-C3EM Vertical Grip provides same operation, handling and design as the a9 camera, doubles battery life and allows USB battery-charging via the camera body.




Price $349.99



Sony A7s Full-frame, Ultra Sensitive Mirrorless Digital Camera

Combining 36.4 MP 35mm Full Frame sensor, no optical low-pass filter, and compact body, the α7R is an upgrade from even the best current DSLRs. With world-class imaging capability, the α7R is designed to be the professional's choice.




Price $1999.99



Sigma 85mm f/1.4 DG HSM Art Lens (Nikon F Mount)

Peak 85mm F1.4 optical performance that more than satisfies the stringent standards of the Art line. Portrait photographers demand the attractive bokeh effect that large-diameter lenses offer, as well as outstanding resolution. Fulfilling the exacting standards of the Art line, the SIGMA 85mm F1.4 DG HSM | Art delivers both of these elements at the highest level. The bokeh effect is so precise, you can focus on the pupil of the subject's eye while blurring the eyelashes.




Price $1199.00



Rokinon XEEN 24mm T1.5 Professional Cine Lens (Canon EF)

Xeen by Rokinon is a new line of professional cine lenses. They feature all the most important specifications of a professional cine lens. The lenses are housed in a durable aluminum housing, focusing & aperture gears are smooth and accurate, focusing throw is generous, and the front lens diameter is 114mm. Xeen by Rokinon lenses are all compatible with full frame cameras and are available Canon EF, Nikon, Sony FE, Micro Four Thirds, and PL mounts. All include a 3 year warranty. Best of all, they are affordable and are often half the price of comparable pro cine lenses!




Price $2495.00



Nikon SB-5000 Radio Controlled Speedlight

The newest flagship Speedlight, the SB-5000, is illuminating new possibilities in creative lighting. A first for Nikon, the flash operates via radio frequency and will operate without a direct line of sight for a range of up to approx. 98 feet (30 meters). This new-found flexibility lets photographers place lights in different rooms, around corners and work seamlessly in bright ambient light with maximum efficiency.




Price $599.95



Tamron SP 150-600mm f/5-6.3 Di VC USD G2 (Canon EF Mount)

The SP 150-600mm G2 (Generation 2) ultra-telephoto lens with upgraded optical performance enables handheld shooting with remarkable definition. This new lens features improved optical performance and faster AF speed, VC enhancements, plus Fluorine Coating, FLEX ZOOM LOCK and tele converter.




Price $1399.00



Wacom Wacom Intuos Pro Creative Pen Tablet (Medium)

Built with high quality materials and designed to make the most of the amazing Wacom Pro Pen 2, Wacom Intuos Pro is our finest creative pen tablet to date. With built-in Bluetooth connectivity and a sleek new design, it's easy to set-up and looks great on your desk. Start creating your next stand-out project.




Price $349.95



Olympus OM-D E-M10 Mark II Micro Four-Thirds Camera (Body, Black)

The Olympus OM-D E-M10 Mark II is a small, stylish, entry-level camera body with powerful in-body 5-axis image stabilization. As the successor to the Olympus OM-D E-M10, the OM-D E-M10 Mark II combines the award-winning power of the OM-D family, first-class quality of 5-axis image stabilization and an all-new design with improved ergonomics. The Olympus OM-D series brings flawless, professional-quality images and video to photographers of all levels.




$200.00 INSTANT REBATE on the E-M10 Mark Ii Black 16mp Body

Sale Price: $449.99






Price $649.99



| | | | | |
| --- | --- | --- | --- | --- |
| About Hunt's Photo | Contact Us | Your Account | Privacy Policy | Site Map |

Copyright © 2003-2017. Hunt's Photo and Video. All Rights Reserved.
Reproduction in any form or medium without the express written permission
of Hunts Photo and Video is prohibited. Design and data management by eRetail Management.